What is Active Integrity?
Today, everyone – whether they're a government, business leader, employee, or customer – wants to have a positive impact on the world. When it comes to workplace misconduct, most tools are designed for reactive risk mitigation but with the costs of misconduct higher than ever, ethics and compliance professionals need a new strategy. Introducing Active Integrity, the platform that activates everyone around your business to uncover resolve and prevent wrongdoing.
From Reactive Mitigation to Active Integrity
Minimize blindspots by enabling everyone around your business to flag wrongdoing.

Reduce risk through structured, timely and collaborative resolutions.

Eliminate hotspots and prevent further wrongdoing with actionable insights.
How the Active Integrity Platform works
Active Integrity works like an agile feedback loop; as you uncover and resolve new cases of workplace misconduct, you build actionable insights that enable your organization to prevent further wrongdoing. Automatically-generated reports help you keep auditors up to date and prevention insights help you address hotspots and prevent further wrongdoing.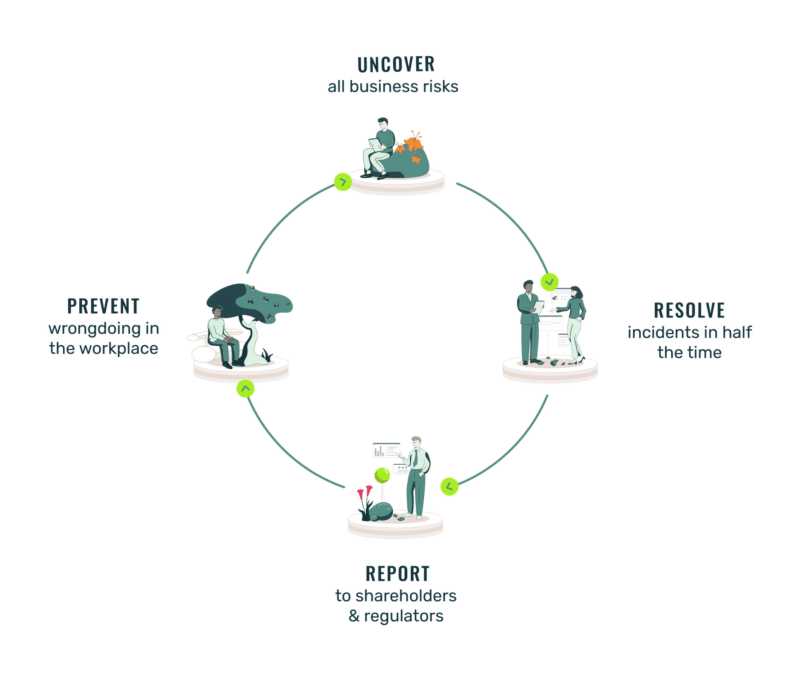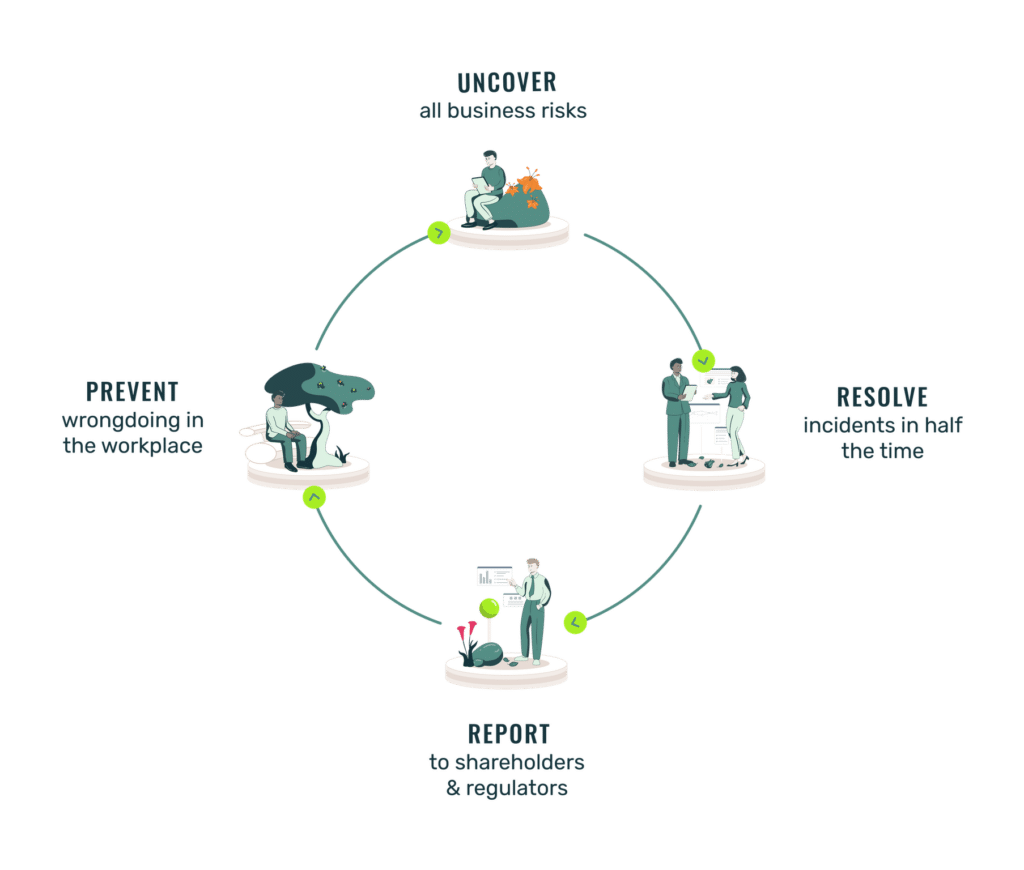 Empowering businesses just like yours
"Facing a huge and slightly daunting opportunity to build a world-leading E&C function, we chose Vault Platform to fulfill Neptune's ethics and compliance requirements and to provide us with the framework to expand our processes as the organization scales and changes."
Vault's Active Integrity solution
Vault Platform's Active Integrity solution activates everyone in your business ecosystem – including employees, shareholders, and suppliers – to uncover and prevent misconduct through a multichannel approach.