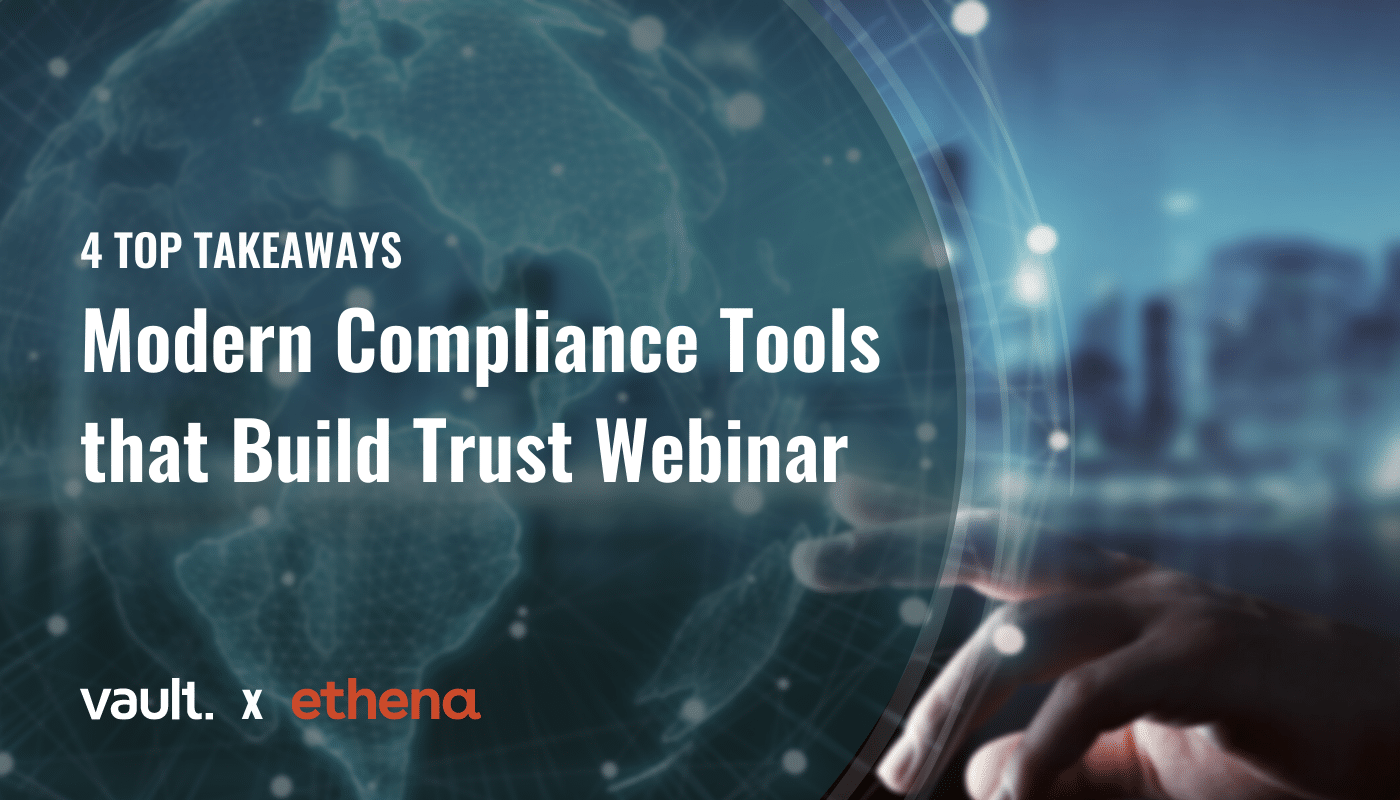 Our CEO, Neta Meidav, recently co-hosted a webinar alongside Roxanne Petraeus, CEO and Co-Founder of Ethena, and Frances Frei, Professor of Technology and Operations Management at Harvard Business School. The webinar was centered on how modern compliance tools can help businesses build trust with their employees and the panel of speakers covered a broad range of insightful subjects under this umbrella. Here are our top takeaways from the session.
1. Ticking the Compliance Box Isn't Enough
While many organizations opt for compliance 'solutions' that simply meet the minimum regulatory requirements, the panel discussed how companies should be aiming higher. To truly move the needle on workplace culture, we collectively need to redefine the modern workplace.
Organizations should be trying to create a thriving speak-up culture where employees feel trusted, valued, and know for a fact that they won't face retaliation for reporting. Here are our top tips to encourage employees to Speak Up.
2. Platform Parallels
Interestingly, Vault Platform and Ethena share quite a lot of similarities, both having been founded by female leaders with a passion for revolutionizing the modern workplace and creating compliance tools that promote trust.
Roxanne was formerly an active-duty Army Officer. She talked about how the US military's approach to day-to-day training consists of repeating actions and routines until perfected and how this is at odds with the army's compliance training, which was relegated to a tick-box exercise. She then discovered that the corporate world has a similar approach to compliance and recognized the need for a compliance training revolution.
Neta's journey that led to the founding of Vault also revealed to her that misconduct reporting in corporate environments is often a tick-box exercise that only addresses minimum compliance and regulatory standards. Solutions like Vault and Ethena go beyond ticking boxes, helping organizations to develop truly ethical and compliant cultures.
3. The Critical Role of Trust
One of the key elements missing from modern workplaces is trust. Frances talked about the findings of Edelman's annual trust and credibility survey and how – despite our collective understanding of how trust breaks down – we've yet to significantly move the needle in the right direction. 
Businesses today are expected to take an active approach to build trust and this expectation comes from customers, stakeholders, and employees. Once an organization understands how trust has broken down, it can start to take actionable steps to rebuild trust. Frances highlighted that she's seen positive results almost immediately from organizations that have invested time and resources to trust, but that it needs to be a 'fire prevention' approach rather than 'firefighting'.
4. Painkillers and Vitamins
Another hot topic that arose more than once during the webinar was the importance of technology and how it goes a long way to helping organizations build trust with their employees.
As CEOs of compliance tech solutions, Roxanne and Neta both touched on the importance of solving customer pains and improving customer experience with the help of technology. One common way to talk about products during their development is whether they're a painkiller or a vitamin, the former solving unmet customer needs while the latter improves on an existing solution. Vault and Ethena are now building upon their initial products with all of the 'vitamin' solutions and features that customers crave. In the case of Vault, this is all about data analytics tools that help compliance leaders save time and gain valuable insights into what's happening in their organizations and where their areas of expertise are needed most.
If you didn't get the chance to join us for the webinar, you can now watch it on demand on our website.