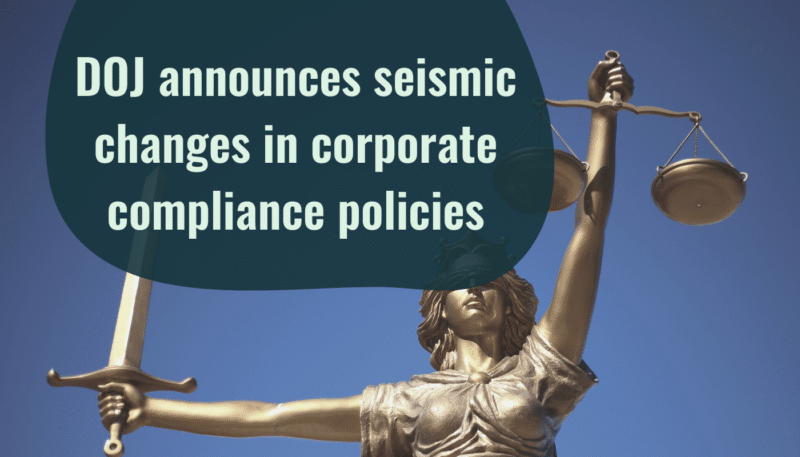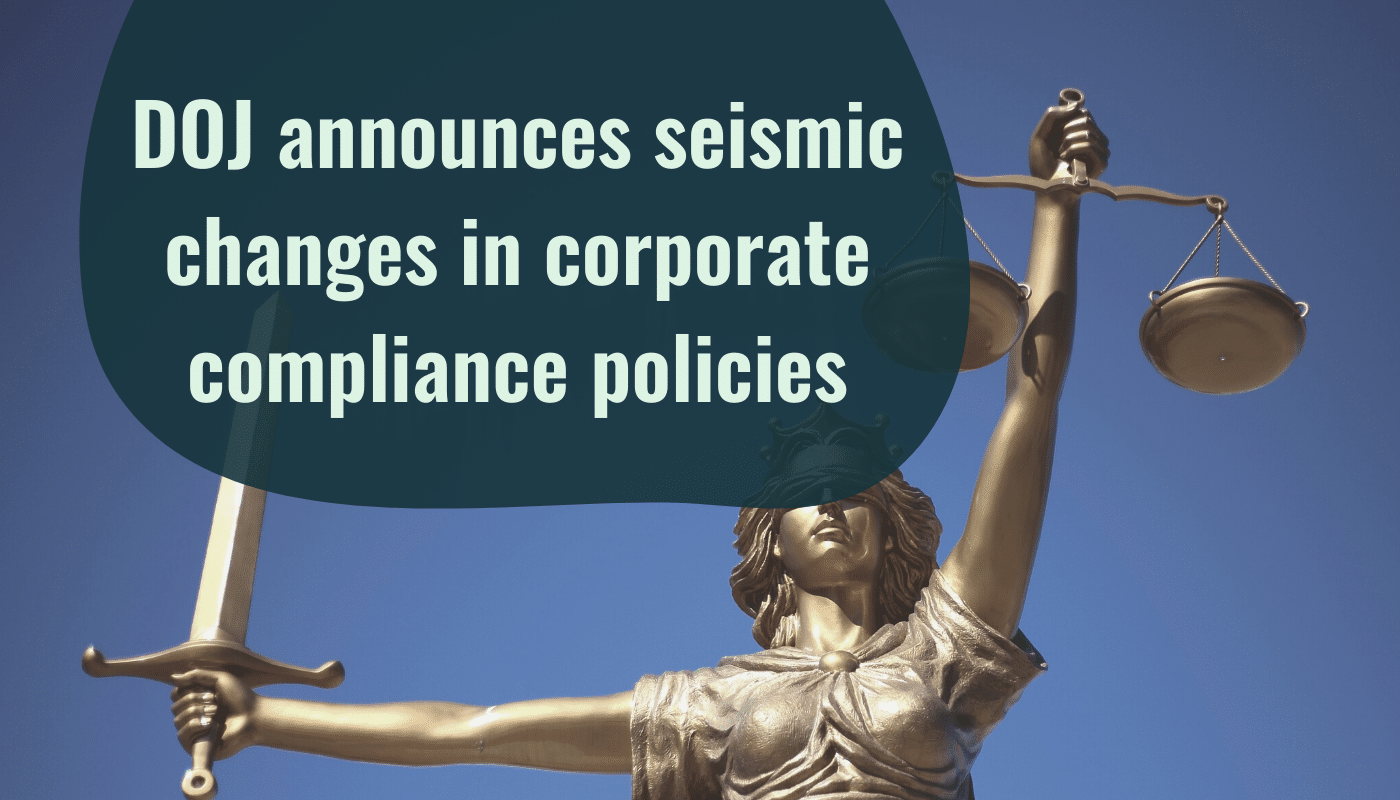 At an event at New York University, Deputy Attorney General Lisa Monaco set the stage for the U.S. Justice Department's (DOJ) revised "carrots and sticks" policies to combat corporate crime. "Business as usual" is no longer acceptable, said Monaco. Her remarks outline an extensive plan that would hold companies and individuals more accountable and deter future wrongdoing by encouraging them to report and prevent misconduct. According to a memo released by DOJ in parallel to Monaco's remarks, the new Revisions to Corporate Criminal Enforcement Policies are the results of Corporate Crime Advisory Group discussions.
The elements of shift cover four areas of practice guidance and call on companies to revise their compliance frameworks.
(I) Individual Accountability 
Holding individuals who commit and profit from corporate crime accountable deters future illegal activity and promotes the public's confidence in the justice system.
A. To allow adequate investigation and seek appropriate criminal charges against individuals, corporations must disclose in a timely fashion relevant facts and records about all potentially culpable individuals involved in misconduct.
B. Going forward, prosecutors must determine whether there is a significant likelihood that the individual will be subject to effective prosecution in other jurisdictions before prosecuting in the United States.
(II) Corporate Accountability
A. "Not all instances of prior misconduct are created equal". In determining how best to resolve an investigation, prosecutors should consider the corporation's history and record of past misconduct and give it due weight. Monaco discusses the approach, addresses a range of factors, and outlines additional guidance for corporate recidivism evaluation.
B. DOJ will reward companies that voluntarily self-disclosed (VSD) wrongdoings and would not pursue indictments or seek guilty pleas of corporate wrongdoings absent aggravating factors. For the first time, Monaco called those sections in the DOJ that have not yet adopted a clear and predictable VSD-incentivizing program to do so.
C. Level of a corporation's cooperation can affect the form of the resolution, the fine, and the undertakings.
D. We all know that an effective compliance program and a strong ethical and compliance culture may have a significant impact on resolution terms. Monaco presented additional new metrics relevant to prosecutors' evaluation:
Companies should demonstrate that the principle of shifting the burden away from shareholders to those (employees, executives, or directors) who either directly or through supervisory actions or omissions contributed to misconduct is reflected in their compensation systems and exercised in practice. The next Blog post in this series will extensively discuss the expansion shaping in the DOJ and SEC approach to holding corporate leadership more accountable to misconduct.

Companies must ensure that business-related information communicated on personal devices and third-party messaging platforms is preserved.
(III) Independent Compliance Monitorships
A. The need for a monitor and its scope must depend on the facts and circumstances of a particular case. When evaluating the necessity and potential benefits of a monitor, prosecutors should refer to the (non-exhaustive list of) factors detailed in the memo.
B. In selecting a monitor, prosecutors should employ consistent and transparent procedures.
C. Continued Review of Monitorships.
IV. Commitment to Transparency in Corporate Criminal Enforcement
Transparency in the department's work is important to encourage companies to adopt compliance programs, voluntarily disclose and cooperate in investigations. The memo outlines the desired scope of corporate criminal resolution agreements and determines that it will be publicly published.
This is the first post in an ongoing blog series as we take an in-depth look at the most critical elements of the DOJ's announcement.