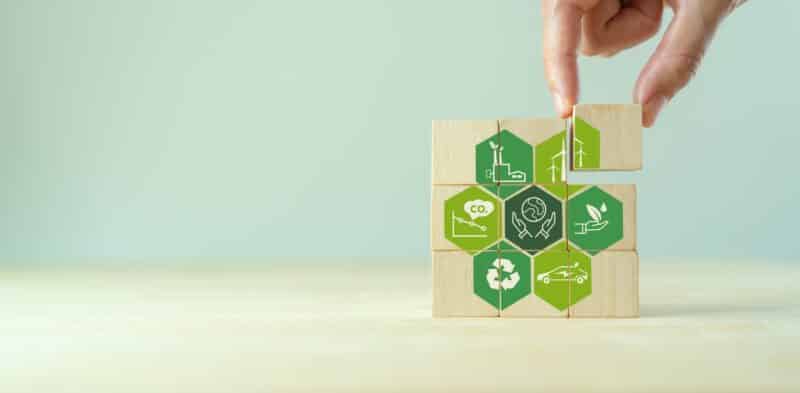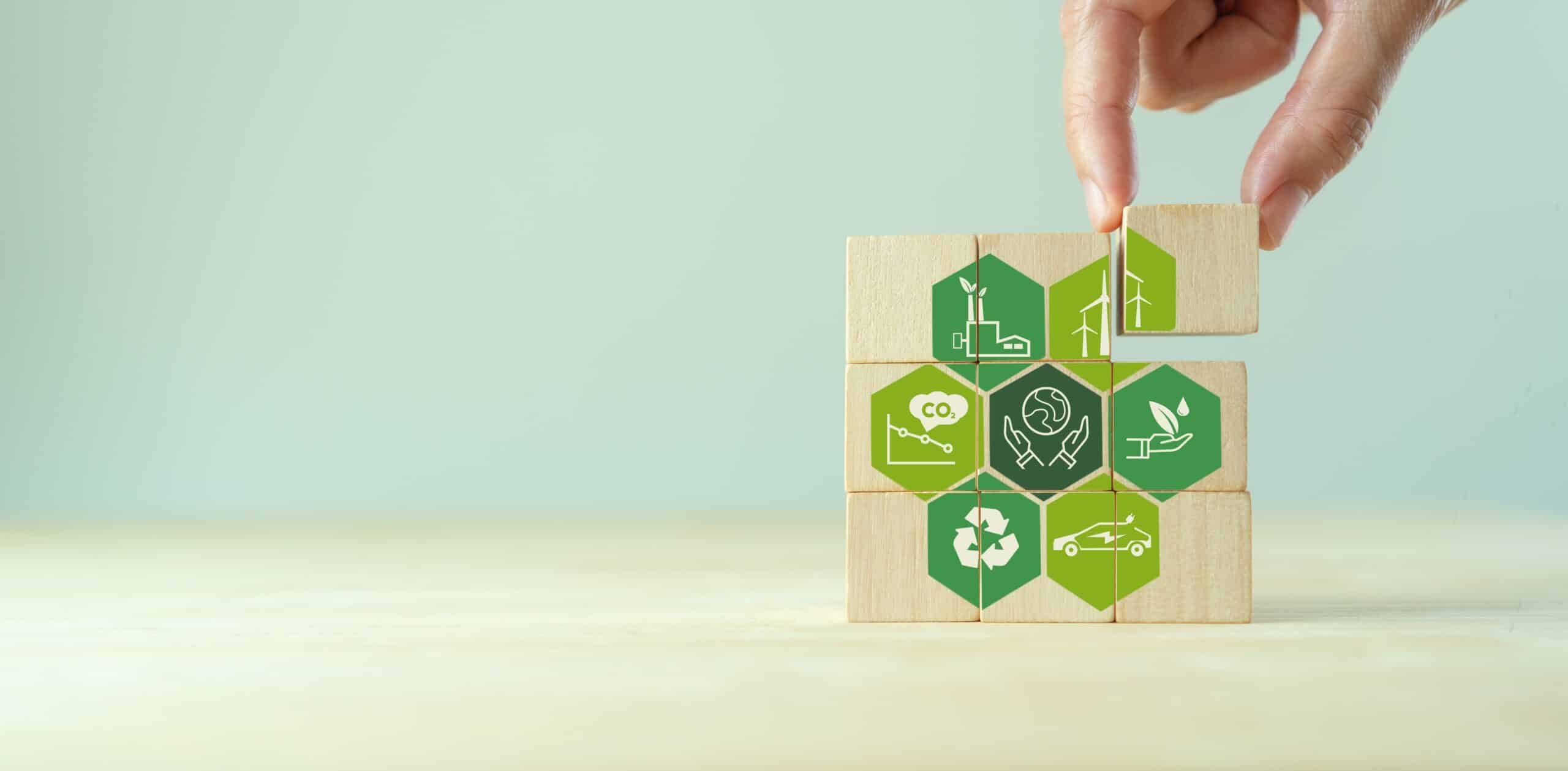 According to The Ethics & Compliance Initiative (ECI), ESG is broadly defined as "a constellation of corporate performance metrics across three non-financial dimensions: E – the impact on the environment, S – the impact on social institutions and human relationships, and G – the way in which an organization governs itself and makes decisions."
In this article, we take a look at how businesses should approach their ESG strategy with ethics and compliance in mind, rather than as a PR exercise.
The importance of ESG
Because most public companies expect to be evaluated and rated on their ESG performance, it's important that they weave this into their business decision-making. Companies should also develop strategies to remediate any harm they cause, even if unintentional, and/or find ways to channel their operations to address societal needs.
No doubt, some activities will prioritize 'window dressing' over real ESG work, or even result in 'greenwashing' (making statements that mislead or highlighting certain facts and omitting others). But most companies will take this opportunity to refocus and evaluate their goals. Others may even take a leadership role on issues that matter most to their stakeholders, thereby building a reputation as an ethical, forward-thinking brand.
The relationship between ESG activities and Company Values
Getting to an internal consensus on what ESG means to the company is a crucial first step. To do so, companies should consider revisiting their mission statement and values for direction on which ESG issues relate most closely to them.
As Kate Rebernak, Founder and CEO of consultancy Framework ESG, said: "You can rarely go wrong acting in line with your values."
ESG is about staying competitive and about creating value over the long-term in ways that benefit employees, customers, shareholders, and the community alike. An ESG program tied to company values builds public trust and reputation, attracts and motivates employees, helps anticipate collective risks, and is more resilient to future changes.
Setting the Right Goals
To help companies set their ESG goals, identify areas to track, and provide standards for disclosure and reporting, there are many standards available, but they are missing one core component – much-needed guidance on HOW to create the structure to meet these goals.
In a paper entitled Seven Myths of ESG, the authors write: "In the absence of a rigorous ESG framework, organizations risk being pulled in unexpected directions that weaken both ESG and corporate performance (ESG drift). The boundaries of the company's ESG agenda need not necessarily be broad or narrow; the important thing from a governance perspective is that they be well-defined in order to guide decision making."
George Serafeim of Harvard Business School states: "In my experience, most organizations have now developed commitment among their leaders to take ESG seriously…. But they have not developed robust management tools and frameworks to embed disciplined capital and talent allocation into budgeting, management control systems, incentives, and corporate culture to drive ESG outcomes forward."
Why E&C and ESG go hand in hand
E&C professionals are increasingly being called upon to take the lead, collaborate on, or be an advisor to their company's ESG programs, which makes sense given the natural fit between E&C and ESG.
As Kristy Grant-Hart, Founder & CEO of Spark Compliance Consulting, said: "Compliance is the hub of activity affecting ESG priorities."
E&C professionals understand their businesses and have experience building foundations of programs to strengthen company culture, provide oversight, and create policy frameworks. They also work cross-functionally with teams including finance, HR, legal, and investor relations. They have important operational roles in topics that span both E&C and ESG, like human trafficking, anti-bribery, data privacy, and third-party due diligence. They can identify red flags and are sensitive to cultural trends and divides. Perhaps most important of all, E&C professionals already have the ear of their company's Board. They also have an appetite for using their E&C skills for good.
Creating an effective ESG framework
The U.S. Federal Sentencing Guidelines for Organizations (FSGO), issued by the U.S. Department of Justice (DOJ), define the seven elements of an effective compliance program as follows:
Standards of conduct, policies, and procedures
Compliance officer and committee with operational responsibility, authority, and autonomy
Conducting effective training and education
Developing effective lines of communication
Internal monitoring and auditing
Enforcing standards of conduct through well-publicized disciplinary guidelines
Responding promptly to detected offenses and undertaking corrective action
These elements provide E&C professionals with a framework to help build, evolve, and demonstrate the effectiveness of their programs. Recent DOJ guidance went further to suggest that compliance programs should be dynamic, data-backed, and adequately resourced, and empowered to function. Based on the experience of E&C professionals applying the guidelines to their programs, FSGO is certainly a solid and actionable framework to help ESG teams get started with the 'HOW' to operationalize ESG goals.
The first element of an effective compliance program, according to the FSGO, is the designation of high-level personnel who exercise oversight. An ESG program that is well-funded, appropriately staffed, and supported by the Board and senior executives is better positioned for success. Similarly, E&C professionals who have a seat at the table for ESG goal setting can help apply the company's ethical decision-making framework and bring much-needed perspective on risk to the process.
Like E&C programs, ESG must have standards of conduct, policies, and procedures (second element), in addition to standards for disclosure and reporting. Setting these standards ensures that all stakeholders – including employees, customers, partners, third parties, shareholders, investors, activists, and the community in which the company operates – are on the same page.
Companies must take reasonable steps to communicate (third element) periodically and in a practical manner its standards and procedures and other aspects of the program by conducting effective training programs (fourth element) and otherwise disseminating information appropriate to roles and responsibilities. In other words, E&C professionals are expected to help drive the company's purpose in a way that every employee understands it and is responsible and accountable. This advances a key objective of the E&C function: creating and nurturing a culture of compliance. Many companies are leveraging Employee Resource Groups (ERGs) to advance ESG-related issues, such as Diversity, Equity, and Inclusion (DEI). ERGs are generally employee-run communities that focus on supporting the development and leveraging of a group of people within an organization that shares a social element of identity. The rise in popularity of these groups, which are largely focused on ESG issues, likely derives from the recognition that communications and training encourage support, ownership, and accountability across the company.
Internal monitoring and auditing (fifth element) require the implementation of tools to evaluate program effectiveness, detect criminal conduct and corruption within the company or by third parties, and scan the horizon to identify new and emerging risks. In addition to monitoring and auditing, meaningful metrics – those that measure activity and impact and are the basis for continuous program improvement – are top of mind for E&C professionals who have long thought that 'what gets measured gets managed'.
As Richard Cassin said: "Sometimes, measurement is math. Other times – as with compliance programs – measurement is math plus professional judgment, plus benchmarking, plus real-world outcomes, plus external expectations."
The fifth element of an effective compliance program is even more important to the long-term sustainability of a company when there are internal seismic shifts, such as with the pandemic or other ESG-related events.
Lastly, an effective program must include disciplinary guidelines (sixth element), a team trained and appointed to listen to employees and others who report issues and concerns, and to respond promptly to detected offenses by undertaking corrective action (which is the seventh element). Once again, the FSGO recognizes that at the core of an effective program – E&C and ESG alike – is a robust speak-up culture, with easily accessible and properly communicated reporting tools, and a framework for leveraging insight for continuous program improvement.
Bringing an E&C mindset to ESG to help answer the "HOW to meet ESG goals" question starts with company values, board support, and executive oversight; and continues with commitment to a solid framework for implementing an effective program.
Vault Platform unlocks ESG reporting from the grassroots. Keen to know how we can help your organization become an ESG Enabler and advocate for change? Book a demo today.