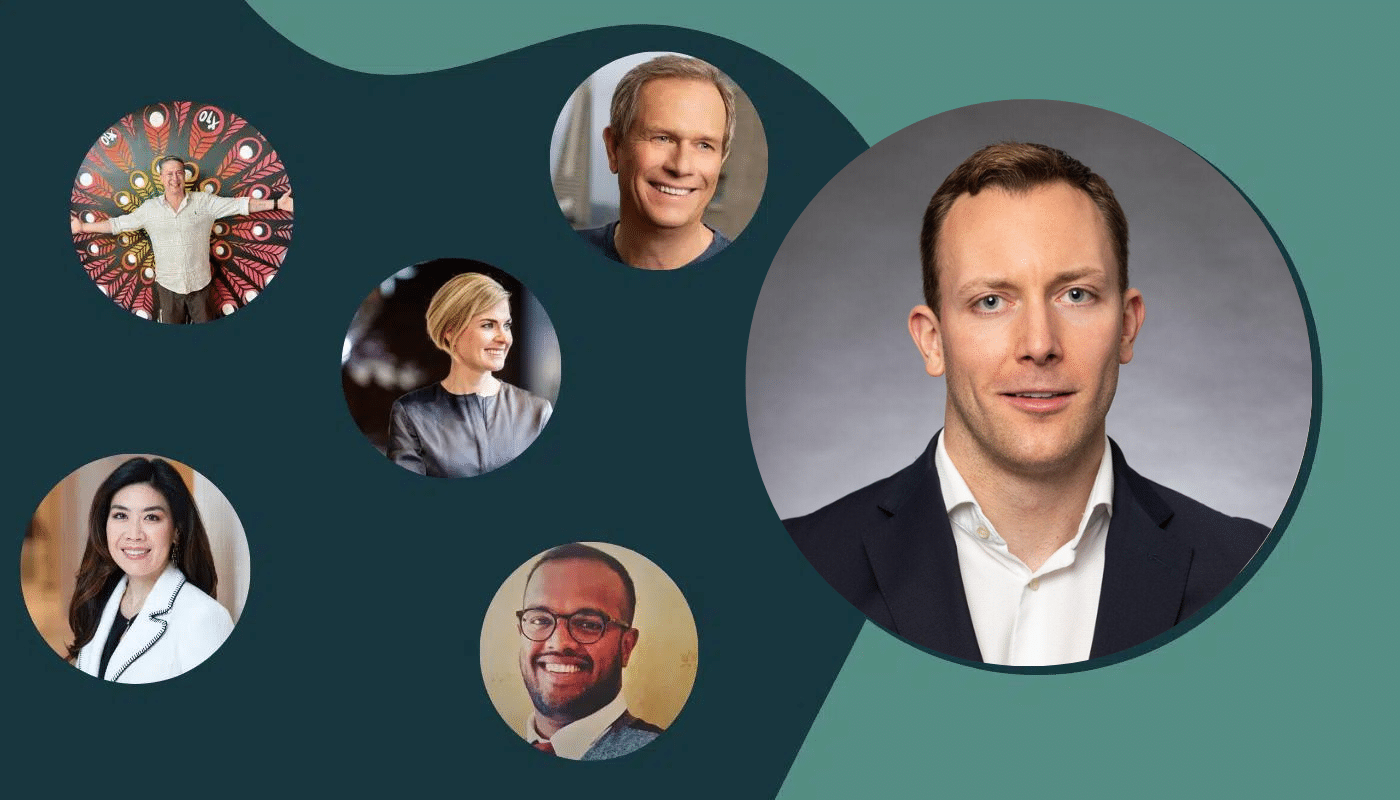 In our ongoing Integrity Innovators series, we are pleased to introduce our newest honoree, Max Beilby. Max is a business psychologist, and is a Senior Vice President in Citi's Culture & Behavioral Risk team. Max authors the blog Darwinian Business and is also a member of Ethical Systems' Advisory Board. We caught up with him to understand his perspective on the present and future of ethics and compliance.
The views expressed in this article are of Max Beilby's and do not reflect those of his employer.

What do you foresee to be the biggest challenges for ethics and compliance in the coming year?
The world is infinitely complex and it's incredibly difficult to predict what will transpire in the future. That aside, I think it is highly likely that the cost-of-living crisis will continue to place great pressure on consumers and small businesses. The central ethics and compliance challenge is to make sure lenders meet the standards society expects of them to support waves of people experiencing financial hardship.
Do you see any trends that are particularly exciting? 
I'm both incredibly excited (and freaked out) by the rapid evolution of artificial intelligence. Like most disruptive technologies, I suspect artificial intelligence will be a double-edged sword. With thoughtful application and appropriate regulation, AI could revolutionize the way we work and usher in a golden era. Implemented badly, AI could in turn help create a dystopian nightmare.
Read "13 Principles for Using AI Responsibly" co-written by Max and published in Harvard Business Review.
What headlines regarding misconduct really caught your eye over recent months?
The collapse of Credit Suisse certainly caught my attention. Whilst I don't want to succumb to confirmation bias, the lesson I think we should take from this failure is that cultural issues can bring down giants of finance. Despite Credit Suisse having solid financials in several respects, it was a collapse of confidence, due to a continuous flood of breaches and scandals, that ultimately led to its demise.
What do you think innovation looks like in an ethics and compliance function?
With regards to technology, we've already touched on how artificial intelligence has the potential to transform how ethics and compliance functions operate (for example, breakthroughs in natural language processing and predictive analytics). However, I do think AI and big data more generally will also underscore the necessity of good theory. Breakthroughs in behavioral science are also a key source of innovation in the field of ethics and compliance. 
Is there another ethics and compliance professional who inspires you and if so, why? 
The eminent social psychologist Jonathan Haidt founded Ethical Systems, a think-tank created to help translate and apply academic research to the corporate world, with the ultimate purpose of increasing trust and integrity in business. I am truly inspired by the core team (Alison, Noel and Brian) and what they have accomplished.

This blog post is part of our ongoing Integrity Innovators series recognizing the movers and shakers of the ethics and compliance space who truly embody Active Integrity. Know someone who fits the bill? Let us know and check out some of our other Integrity Innovator blog posts here.