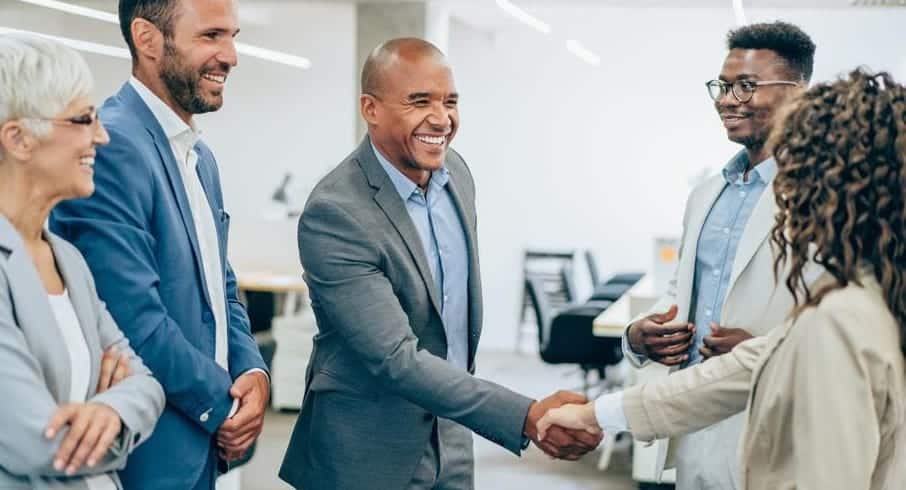 For Ethics and Compliance (E&C) professionals, being asked to do more with less is nothing new. What is new for many of them is the lightning speed of change in the workplace requiring new skill sets and different ways of thinking to tackle an unprecedented number of emerging risks.
Considering the demands of the new world of work, how are E&C professionals upskilling and what are they looking for when hiring? Here's a breakdown of the key attributes of the modern E&C professional. 
The E&C professional's remit
E&C professionals are expected to have knowledge and understanding of global and domestic regulatory guidelines and standards, as well as of the broader regulatory landscape for their specific sector. They are expected to understand the business, its goals, and its strategy.
The long list of job responsibilities for the E&C professional includes program leadership, internal engagement, problem-solving, and know-how. The E&C professional demonstrates the skill to design and implement controls and conduct collaborative risk assessments. They build effective communications and training plans to instill the importance of being an ethical company top-to-bottom and are instrumental in creating a robust speak-up culture. E&C professionals are also proficient in project and people management, and capable of building bridges with employees at all levels. They provide Board members with everything they need to fulfill the organization's fiduciary duties, so need to be able to persuade and motivate leaders and employees to do the right thing while protecting the company's reputation and value. 
At the same time, E&C professionals act as gatekeepers and managers of risk. They need to understand technology enough to appreciate its value to E&C initiatives and processes and be able to spot and leverage innovative solutions to help deliver E&C programs and to manage risk.
Beyond knowledge and skills
E&C leaders should be knowledgeable and skilled, but above all else, uphold integrity and authenticity. By having compassion, cultural sensitivity, and uncompromising principles, E&C professionals are a force for change. They promote ethics and integrity that project company values and empower employees to be company advocates and hold the business accountable. Leaders in the E&C space stay true to their values, are guided by a moral compass, and are supported by strong E&C lieutenants who are prepared to Speak Up for what's right.
Unique challenges and rewards
Lisa Beth Lentini Walker recently stated: "Compliance is an undeniably stressful profession. When you combine the typical challenges encountered in the corporate world with the task of managing uncertainty – and then compound this with the all-too-frequent issues of limited resources and support – it's no wonder so many dedicated compliance professionals find themselves dangerously close to burnout."
Corporate Compliance Insights (CCI) conducted a survey in the fall of 2021, which assessed – among other things – the burnout of compliance officers. While some of that stress derives from factors that professionals in other lines of work experience, the survey concluded that there is also a unique quality to compliance. While others enjoy a significant margin of error in their work, many compliance officers say they feel they have no room or permission for failure. "There is an immense pressure to deliver," wrote one Compliance Officer in an open response to the survey. "Other departments have permission to fail. I can't get anything wrong."
At the same time, the CCI survey found that while guardian roles like compliance tend to be difficult and exacting, they are also highly rewarding, with 6 in 10 surveyed saying that they are satisfied or very satisfied with their career. In fact, most CCOs still love their jobs.
Upskilling for the changing E&C landscape
New risk areas are emerging every day in ESG, whistleblowing, supply chain, ransomware, data security, and many other areas. While E&C professionals aren't accountable for all risks or their mitigation, they are often called upon to provide guidance and leadership on assessing and managing these risks. That's not to say that E&C professionals can or should be subject matter experts on all topics, but they are expected to know how to build and develop bench strength.
In the post-pandemic workplace, the challenges E&C professionals face go beyond these risks. Many employees are concerned about the work-life balance both in office-based and remote environments and about their relationship with employers. Undoubtedly, E&C professionals are being called upon to re-assess and advise on new workplace standards, processes, protections, and resources.

The job description for E&C professionals – whether seasoned or just getting started – isn't getting any shorter. Professionals in this field must be prepared to learn on their feet, and be curious, creative, tech-savvy, and data-driven. Above all, values, integrity, and compassion are the drivers that can make the world a better and more inclusive place.
Ready to revolutionize misconduct reporting and resolution for your employees? Book a demo today.