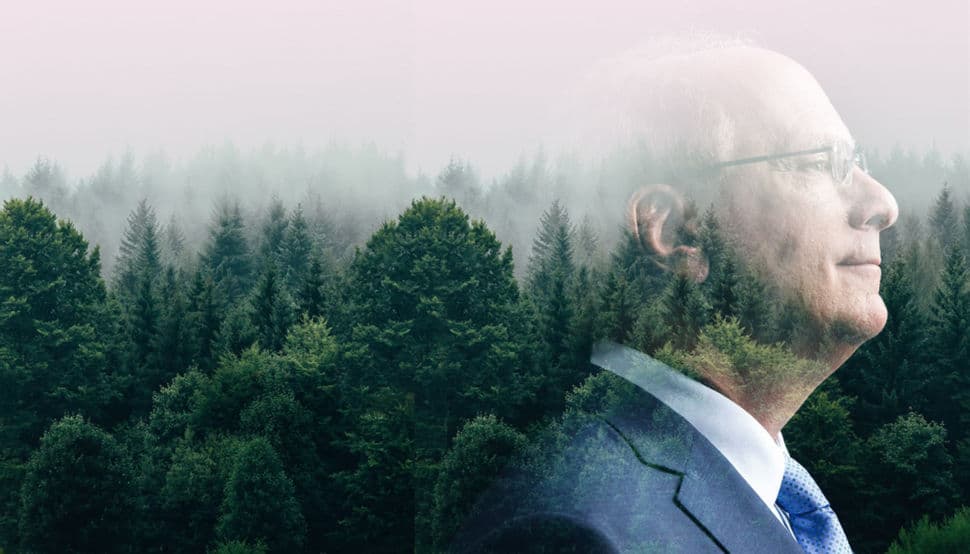 In his 2018 letter addressing CEO's, Blackrock CEO Larry Fink declared that to prosper over time, every company must not only deliver financial performance but also show how it makes a positive contribution to society. "The world needs your leadership", he implored. Three years later in his 2021 letter, Fink went much further and said that a company that does not seek to benefit from the full spectrum of human talent is weaker for it – less likely to hire the best talent, less likely to reflect the needs of its customers and the communities where it operates, and less likely to outperform. He challenged corporate leaders to take a hard look at how to promote equality – not only in their workforce but in the world.
According to Fink, "Boards with a diverse mix of genders, ethnicities, career experiences, and ways of thinking have, as a result, a more diverse and aware mindset. They are less likely to succumb to groupthink or miss new threats to a company's business model. And they are better able to identify opportunities that promote long-term growth."
Tone is set at the very top. A board that is diverse sends the message to its stakeholders that the company is willing and able to listen and respond to the diverse voices of its stakeholders; and signals to its employees that it is safe to be their authentic selves and to Speak Up without fear.
Corporate boards wield power, approving corporate strategy and its most important goals, including ESG, hiring the chief executive, and determining compensation for its senior executives, among many other things. In the current environment, stakeholders – employees, investors, consumers, and the communities in which they operate – are demanding that companies exercise leadership on an even broader range of issues, not the least of which is diversity, equity, and inclusion.
The issue of public company board diversity has intensified among lawmakers, regulatory bodies, shareholders, and investors. In 2018, California passed a law requiring public companies with their principal executive office in the state to have at least one female director by end of 2019; and in 2020, another law requiring these companies to have at least one board member from underrepresented communities or who self-identifies as gay, bisexual, or transgender, by the end of 2021. Other states have enacted or are considering board diversity legislation.
In December 2020, Nasdaq proposed a "comply or disclose" framework that was approved by the SEC in August 2021, requiring most Nasdaq-listed companies to have at least two self-identified diverse board members (one who identifies as female and one who identifies as an underrepresented minority and/or LGBTQ+) or to explain why they can't comply. The SEC concluded that giving investors better insight into these companies' approach to board diversity protects investors and the public interest.
Institutional investors have also been forcing board change on a case-by-case basis through shareholder derivative litigation, alleging toxic workplace cultures due to discrimination, retaliation, and gender and racial bias. Through litigation and settlement, these companies have been forced to not only completely revamp their DEI initiatives and related policies, procedures, and oversight functions but also to change the composition of their boards.
Boards need to pay attention to what's being said by institutional investors about ESG and diversity. They are making no bones about being more aggressive if boards don't understand the long-term strategy for the corporation, and if they don't understand how ESG, and particularly diversity, fits into that long-term strategy.
To be clear, diversifying the board is not a tick-box ESG exercise. It is, instead, the engine powering a company's purpose, people, and profit. From PwC's 2021 Annual Corporate Directors Survey, 93% of directors surveyed believe that board diversity brings unique perspectives to the boardroom; 90% that it improves relationships with shareholders; 85% that it enhances board performance; 76% that it improves strategy and risk oversight; and 75% that it improves company performance more broadly.
Tony West, Uber's Chief Legal Officer and Corporate Secretary, believes that having people from underrepresented ethnic and racial groups on boards helps executives better understand how to win the business and loyalty of customers. In September, West was quoted: "You can't compete and win and design technology that's innovative and inclusive if you don't have those kinds of perspectives informing the entire process," he said.
Directors who look more like their stakeholders are also more likely to be true advocates and representatives for their needs and interests. Pedro J. Pizarro, President and CEO of Edison International, a large electric utility in California, said input from directors from underrepresented ethnic and racial groups helped his company secure approval from state regulators for a $436 million investment in electric vehicle charging that involved understanding the needs of lower-income communities. "That's a very real example, and that's a very important capital program for us," he said.
A diverse board is also more likely to appoint diverse directors and encourage hiring of diverse corporate leaders. In the words of Marvin Ellison, President and CEO of Lowe's, "It's encouraging to see someone who looks like you be successful, and it creates a rising tide. It gives you confidence that you can get there too."
Perhaps less discussed, but no less important is the fact that a diverse board sends the message that having differences, celebrating those differences, and speaking up for those differences is safe and supported by the company.
Board diversity laws passed in California, NASDAQ listing standards, and calls from investors have put a new emphasis on the need for boards to have gender diversity, as well as racial and ethnic diversity. As a result of these pressures, board searches are changing. When asked in one survey about the single most important attribute being prioritized in the board's next director search, racial and ethnic diversity topped the list. Gender diversity was lower on the list, likely because boards have done some work already to bring on female directors in the past few years—even if only one or two.
Despite these initiatives and efforts, as of 2020, just 20.9% of Fortune 500 board seats were held by White women and only 5.7% were held by Black and Latina women. By 2021, S&P 500 companies tripled the share of new directors who are Black and more than doubled the percentage who are Latino. Still, nearly 80% are White, and about 70% are men.
Boards are historically slow to change. One reason offered by directors is the lack of "qualified" candidates. However, a more likely explanation is that current (non-diverse) directors are overly reliant on their own networks to source board candidates—networks that are not yet broad or diverse enough to deliver the right diversity of candidates. In other words, it's not a pipeline issue, it's a perception challenge. From the 2021 PwC survey, 60% of directors surveyed think board diversity is "driven by political correctness" and about a third think it is resulting in "unqualified" and "unneeded" candidates.
According to the 2021 PwC survey, boards can hasten their progress by thinking about what it's composition should look like two, three, or four years from now; and by creating a plan to get there. New initiatives, like The Board Challenge and Board Diversity Action Alliance, are helping companies increase the representation of racially and ethnically diverse directors on their boards. Private companies, used to being under the radar, should also act quickly if they have short-term plans to go public. Stock exchanges like Nasdaq and banks that underwrite offerings will not work with them if they don't have the minimum level of boardroom diversity.
Clearly, there is a groundswell of pressure on public company boards to mix it up. Those boards that are choosing to respond and act are sending a clear message to their stakeholders that aside from profit, they are serious about purpose and people, and by extension, DEI and ESG. Those who still think they have a choice will very soon find themselves lagging.