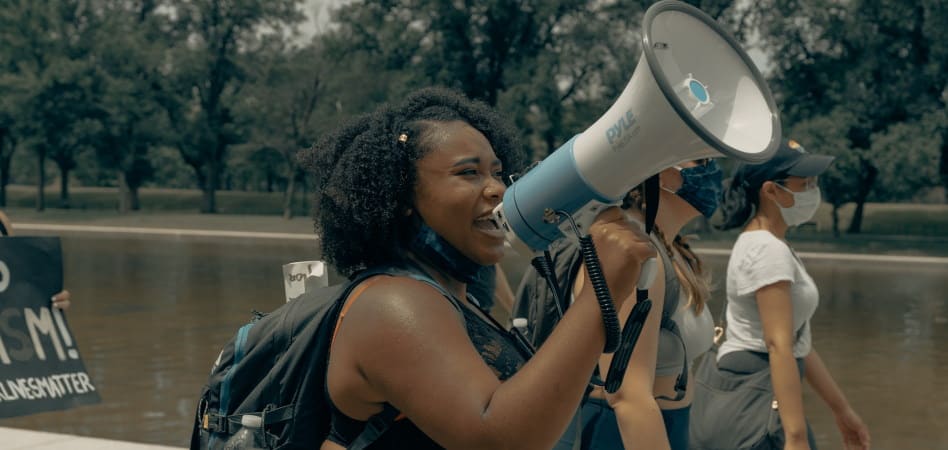 Companies of all sizes are under increasing pressure from employees, governments, and customers to drive a strategy that delivers social good as well as shareholder value. Stakeholder value, if you will.
Achieving this requires input and insights from more marginalized groups that might not have a voice that can be heard by leadership. The struggle in achieving this is well-documented. Companies have had plenty of opportunities to fix their own speak-up mechanisms voluntarily. Now they're being told to. There are UK Government initiatives such as the EHRC guidelines on dealing with sexual misconduct at work – that are due to become code in 2021.
In the US the Department of Justice (DoJ) has updated its Corporate Compliance Guidance indicating heightened scrutiny over its understanding of how compliance programs should work as well as on the effectiveness of such programs.
A soundbite from the document suggests that the hallmark of a well-designed compliance program is "the existence of an efficient and trusted mechanism by which employees can
anonymously or confidentially report allegations of a breach of the company's code of conduct,
company policies, or suspected or actual misconduct."
This is the crux of the matter. How can you take an accurate measure of your company's ethical health if your people won't talk to you because the barriers to doing so are too high?
Making Speak Up work for you
When 'Speak Up' programs were first implemented, largely driven by regulations such as Sarbanes-Oxley in 2002, the most reasonable method of capturing incident reports from employees was a literal telephone hotline. Since then, not much innovation has been seen as many ethics and compliance leaders had achieved what the regulation stipulated, which was simply to offer a mechanism employees could use to report their concerns about corruption. The Global Business Ethics Survey 2019, revealed that hotlines have fallen far out of fashion, accounting for only 6% of internal reports of misconduct as an intake channel. The most popular reporting channel by far is a mention to a direct supervisor, which introduces its own challenges – escalation being at the supervisor's personal discretion, possibly reflecting badly on them, and it's also not uncommon for the problem person to be in the reporting employee's management tree. This means not only does the ethics and compliance reporting procedure not help, but it's also part of the problem.
The conundrum is that a potential whistleblower has to act in line with their own moral compass and likely face retaliation for breaching their employment contract or ignoring their concerns to keep their employer on their side. There is a third possibility that is especially popular among employees directly affected by some kind of injustice – that they do something about it, just not within the desired framework of their employer.
There is a growing tech space parallel to the one Vault Platform plays, that empowers employees by facilitating activism and initiatives that raise their voices publicly. These closed networks allow employees to mobilize and share information with the aim of taking their grievances or concerns public.
In this article on The Verge, Lioness Strategies is revealed as part of a new wave of PR that's focused on helping employees get the word out about their stories. Workers can submit claims to Lioness using an encrypted email address. After the firm vets the stories, it matches workers with media reporters, using an unofficial network of journalists at national publications. These reporters would then take the story public.
Lioness, like many other employee empowerment tools, also works with employment lawyers to connect them with employees, which could result in litigation at an early stage of the process.
This clearly has negative implications for a business. If whistleblowers or employees reporting incidents of misconduct find their efforts to raise the alarm internally fall on deaf ears, they will either drop the case and be discouraged from speaking up in the future or will try an external channel such as the media, or a regulator like the SEC. What's particularly relevant today is that during times of crisis, reports to external channels increase significantly.
Speaking at the ECI Best Practice Forum, 2020, Jane Norberg, Chief of the Office of the Whistleblower, Enforcement Division, United States Securities and Exchange Commission, said: "In times of market volatility or disruption, we see upward trends in reporting – we saw that in the 2008 crisis. And COVID-19 certainly qualifies as market disruption and volatility… It is usually when the company does not take action that people report to the SEC."
To get a deeper dive into the conversation around ethics and culture, download Vault Magazine: The Ethics Issue