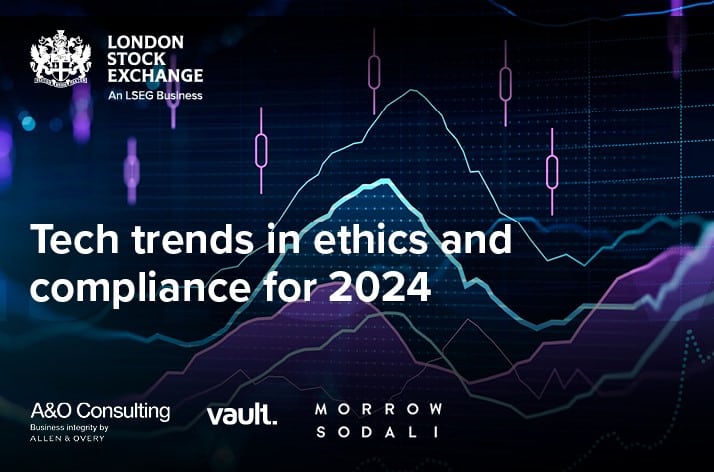 Wednesday 29th November 2023 | 230PM-5PM
London Stock Exchange, 10 Paternoster Square, London

This in-person panel event will be held at London Stock Exchange where we'll be joined by Allen & Overy  & Morrow Sodali to discuss trends in the E&C space.
This session will look into how technological advancements are reshaping the ethics and compliance landscape and workforce expectations, and major themes to look out for in 2024. Topics will include AI, data, privacy, insights, and automation, as well as how organisations will need to balance technology with humanity to cultivate psychological safety in their organisations and to manage the impact for the workforce.