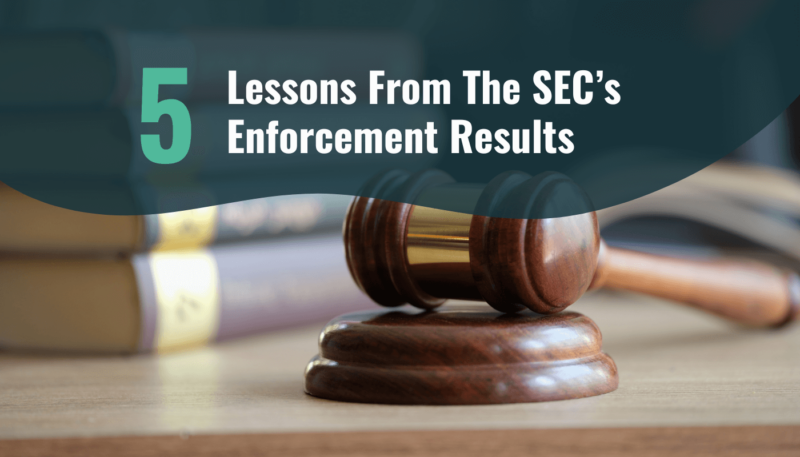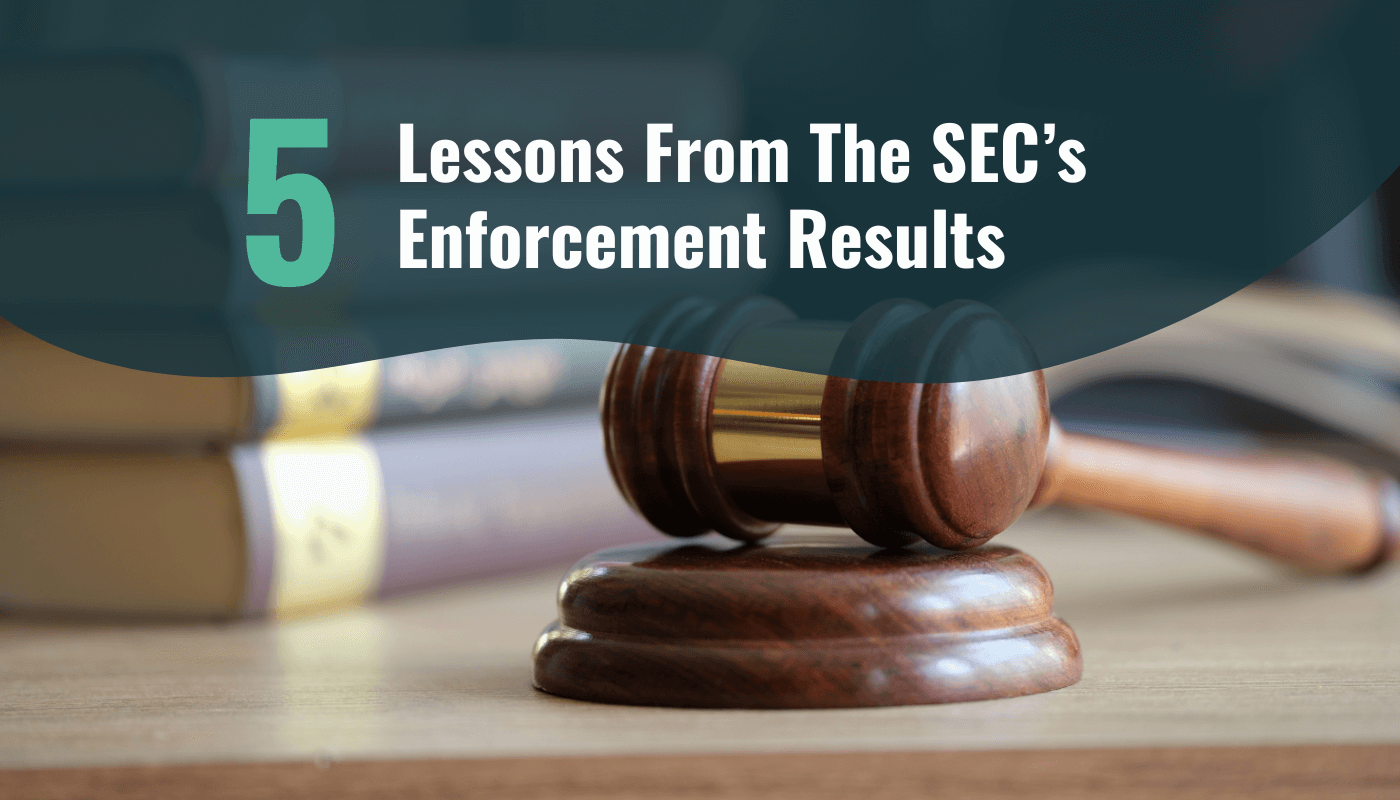 The Securities and Exchange Commission (SEC) recently announced that it filed 760 enforcement actions in the 2022 fiscal year and money ordered in SEC actions hit a record-high $6.4 billion. So what does this tell us about the current state of misconduct in today's workplace? Here are five lessons we can learn from the SEC's enforcement results.
1. Reporters Are Choosing To Speak Up
The SEC's Whistleblower Program received more than 12,300 whistleblower tips in 2022 – a new record. This speaks to the willingness of today's workforce to Speak Up when they experience or witness misconduct and of the growing pressure on companies to listen to their employees.
The SEC issued approximately $229 million in 103 awards, making 2022 the SEC's second-highest year in terms of dollar amounts and number of awards. This dollar value indicates just how important whistleblowers and the tips they provide are to the SEC. Organizations should be demonstrating the value of their employees' willingness to Speak Up too by putting in place safe and accessible internal reporting channels and processes so that they hear about business risks from their employees directly. They can then safeguard against reputational damage and other business risks.
2. Retaliation Will Not Be Tolerated
People are also more willing to Speak Up because the SEC safeguards their anonymity and protects whistleblowers by pursuing individuals or entities who take steps to impede or retaliate against them. Enforcements such as those against the Brink's Company and the co-founder of a technology company send a clear message that retaliation against whistleblowers will not be tolerated. 
Anonymity is an important consideration for internal reporting channels too. Handily, Vault Platform is designed to provide a safe space for employees to report issues either anonymously, in name, or through the power of strength in numbers (more on this below). Discover how you can combat retaliation in your organization.
3. Individuals Are Held Accountable
Individual accountability is stated as one of the pillars of the SEC's enforcement program and more than two-thirds of the stand-alone enforcement actions involved at least one individual defendant or respondent in 2022. The SEC even charged several executives under Sarbanes-Oxley (SOX) 304, and ordered them to return bonuses and compensation following misconduct at their firms.
Of course, there are ways companies can mitigate against failure to take action and concerns being 'brushed under the rug'. For example, Vault's unique time and date stamp technology provide real-time audit logs to demonstrate concerns have been received, investigated, and resolved.
When it comes to identifying culpable individuals internally, Vault's GoTogether® feature enables employees to surface a report under the condition they're part of a pattern, including when another Vault app user in their organization names the same specific individual as an alleged offender. You can then identify any 'bad apples' within your organization and take meaningful action, dealing with the issues internally before they grow.
4. The Risks Of ESG Violations
Investors are increasingly interested in environmental, social, and governance (ESG) matters and the threat of ESG violations. A portion of the SEC's 2022 enforcement was therefore dedicated to these issues with respect to public companies and the accuracy of their disclosures. For example, enforcement actions were taken against BNY Mellon Investment Adviser, Inc. for misleading statements and omissions about its consideration of ESG principles in investment decisions. An investigation into Vale S.A. – one of the world's largest iron ore producers – revealed that it had misled local governments, communities, and investors about the safety of its dams prior to the collapse of the Brumadinho dam in Brazil, which killed 270 people and caused serious environmental and social harm. If you're keen to further develop your organization's ESG strategy and prevent violations, download our 'ESG Do's and Don'ts' ebook.
5. Behaviors Need To Change
One of the key takeaways from the SEC's results is that while records have been broken in terms of the number of tips received and awards given, this shouldn't become the norm. Penalties are a deterrent; a way to demonstrate how seriously the SEC treats incidents of misconduct and to set the bar for the workplace of the future. 
Gurbir S. Grewal, Director of the Division of Enforcement, said: "While we set a Commission record this past fiscal year for total money ordered at $6.4 billion, including a record $4.2 billion in penalties, we don't expect to break these records and set new ones each year because we expect behaviors to change. We expect compliance."
Looking for an all-in-one system of record where misconduct reports can be safely captured, tracked, and resolved internally? Book a demo today.