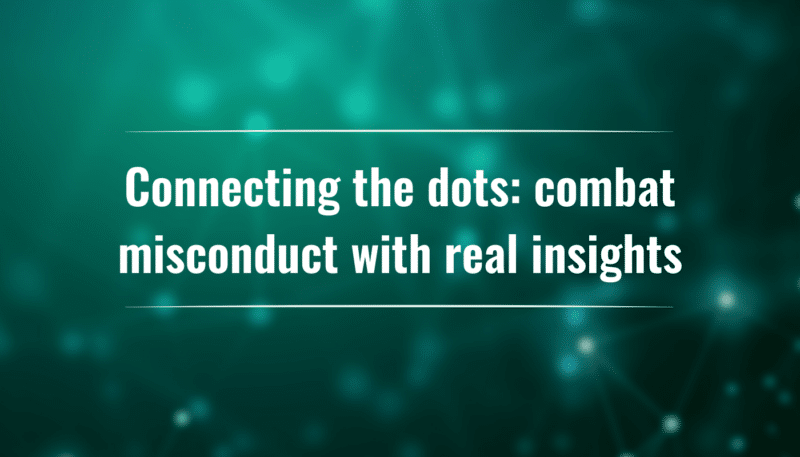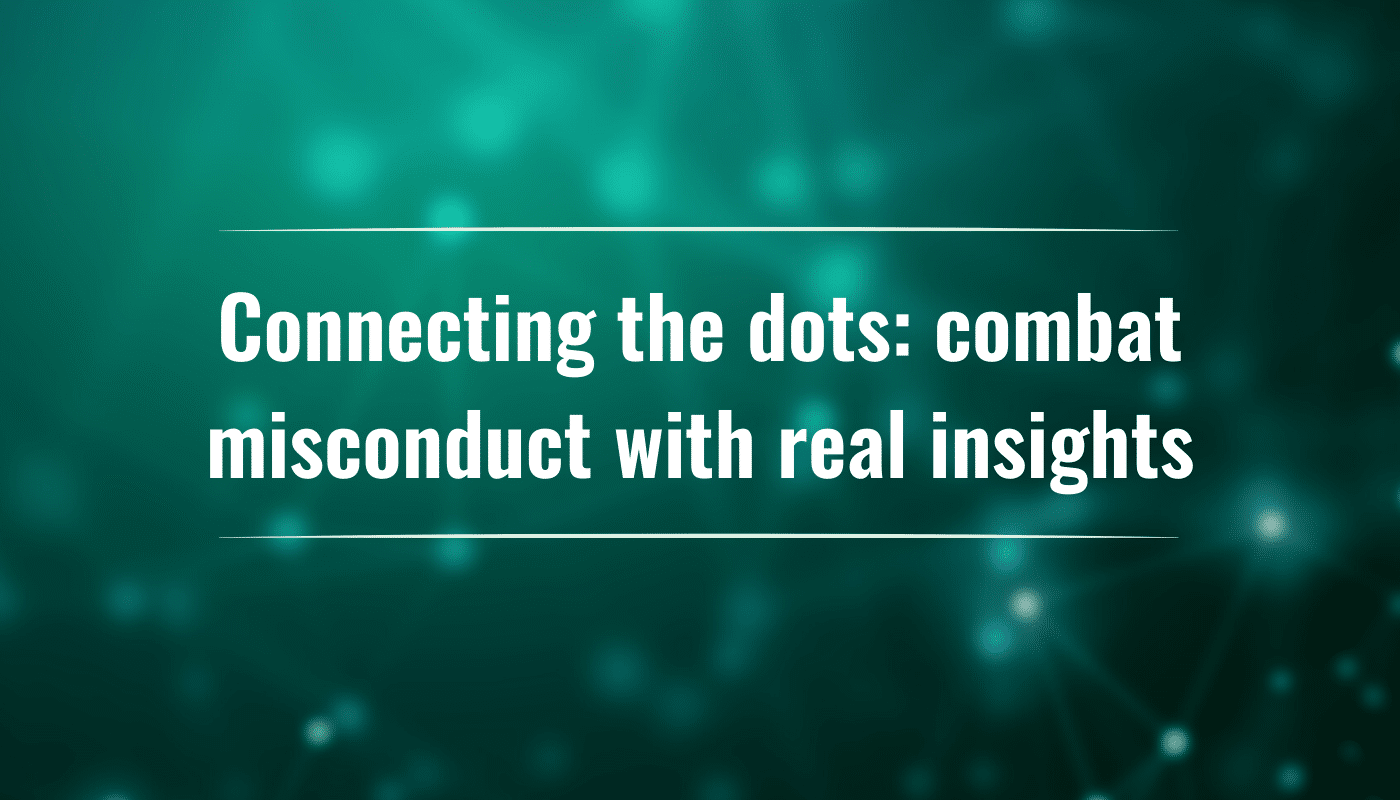 Modern businesses rely heavily on data to keep their operations running smoothly. Data empowers leaders and managers to make strategic decisions, D&I professionals to measure their organization's diversity and inclusion performance, and HR and People teams to recruit and retain the right talent. All of this work adds to the overall success and growth of the company.
Ethics and Compliance (E&C) professionals also rely on facts, statistics, and trends for their daily activities and responsibilities. When it comes to incidents of workplace misconduct, it's one thing to gather data, but how can E&C professionals connect the dots to really make the most efficient use of it to combat misconduct?
1. Keep The Big Picture In Mind
E&C professionals must be proactive and reactive to misconduct through policy-making, evidence gathering, investigation, and communication. With the right tools in place (more on this later), they should be able to respond to and resolve incidents promptly as well as store key information relating to these incidents. They then need to dedicate time to analyzing this data with an eye on the bigger picture. Only once they've gathered and analyzed enough useful data can E&C professionals begin to see patterns and trends and start to implement more impactful changes throughout the company.
2. Streamline Your Processes
Identifying patterns of misconduct and implementing effective changes rely on having the right data and the time to analyze it. If you're an E&C professional, one key consideration is how you're gathering misconduct information and how much time and effort this process requires. If you're using an incumbent reporting solution such as a hotline or spreadsheets, these processes require a significant amount of manual input, eating up valuable time that could be spent on data analysis and misconduct prevention.
It's also worth noting that 71% of office-based workers are more likely to report an incident of workplace misconduct if they do not have to talk to anyone to report it. This tells us that not only are legacy reporting solutions eating up E&C professionals' valuable time but they aren't even supported by the employees expected to use them in the first place.
3. Get Everyone Onboard
Another component of connecting the dots is to actually have faith that you have all the data you need and the full support of the business to resolve incidents following an investigation. On average, only 37% of workplace misconduct incidents are reported by those who have personally experienced or witnessed an incident. However, 86% of office workers believe that businesses should find secure ways to collect and leverage misconduct data to support long-term strategies to combat it. For this, the company needs to have a thriving speak-up culture in place where employees feel trusted, valued, and know for a fact that they won't face retaliation for reporting. Here are five top tips to encourage employees to Speak Up.
4. Prioritize Next Steps
Next, consider what details and data form trends and patterns you feel require further investigation. For example, are there numerous reports pertaining to the same named offender? Are the reports consistent in any other way, such as within a particular department or location? The incident data tells you granular details that paint a picture of your wider risk areas. This helps you identify those people that require further training or support and whether a named offender is a 'bad apple'. Your next steps will vary on a case-by-case basis but ultimately, any actions taken should always be in the best interest of protecting employees and the business's reputation.
5. Invest In The Right Tools
Threaded throughout the above considerations is the simple fact that connecting the dots with data requires E&C professionals to adopt the right tools for the job. Employees need a solution that allows them to submit incident reports either named or anonymously and provide as much evidence as they feel comfortable sharing. It also needs to fit into their everyday life. For example, 74% of employees would be more likely to use an app-based channel to report an incident of misconduct, such as Vault. You also want to encourage reporters to provide as much information as they can and leave the door open for further communication, should you require more evidence from the reporter.
For E&C professionals, the right technology allows them to record and track individual reports and drive operational efficiencies with automated triage. With Vault, you can transform your case resolution with easy collaboration between teams and connect the dots and identify risk patterns before they become problems. Above all, automating as much of the data gathering and analysis as possible saves you time and allows you to make fast and efficient use of this data to proactively and reactively deal with misconduct patterns as early and often as possible.
Looking for an all-in-one system of record where all reports can be safely captured, tracked, and resolved centrally? Book a demo today.