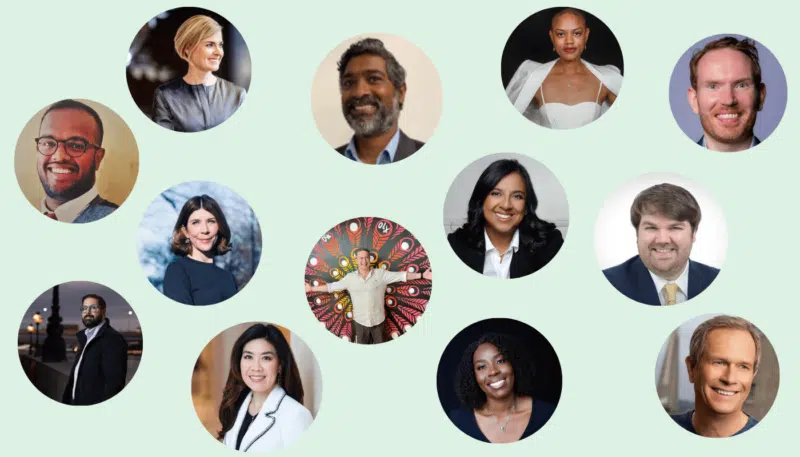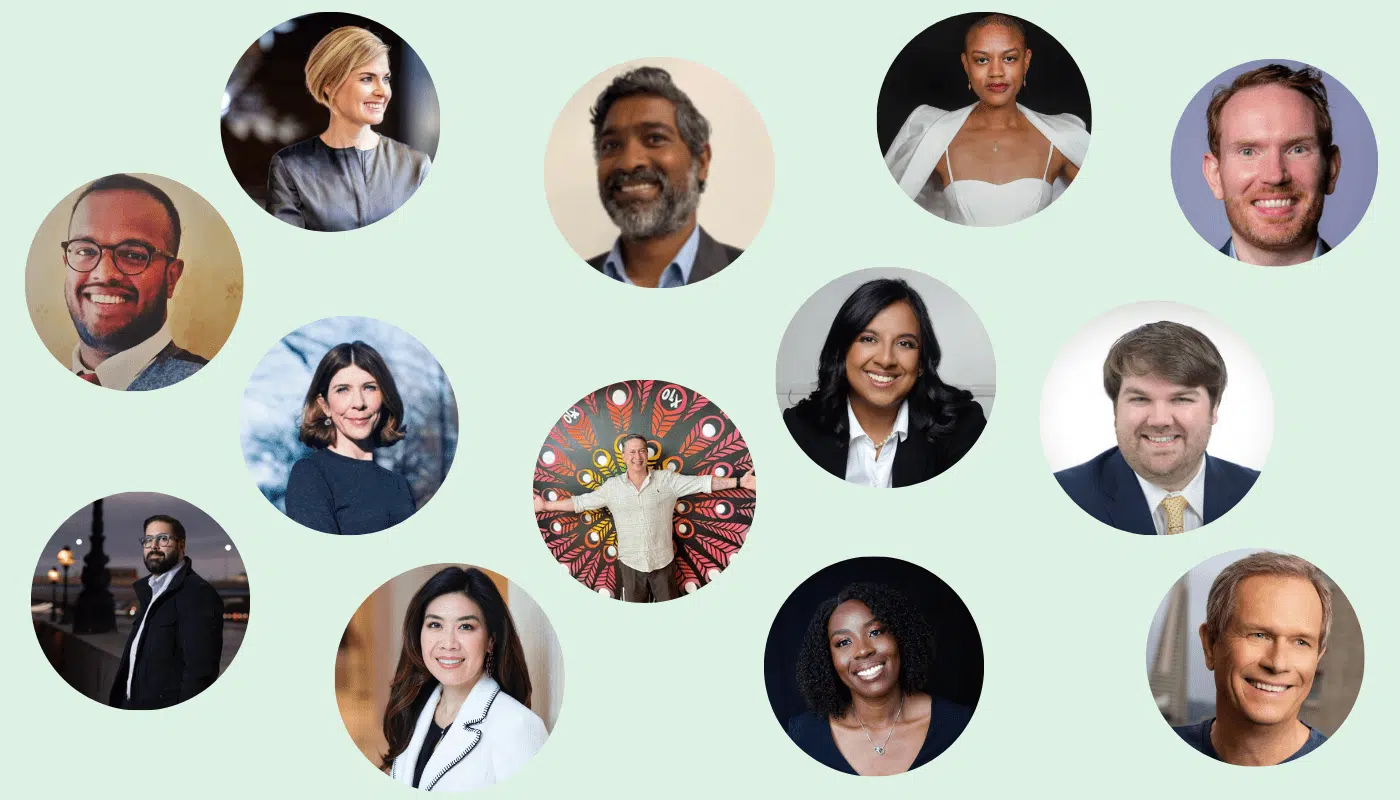 The inaugural Vault Platform Integrity Innovators list is composed of thought leaders and ethics and compliance (E&C) professionals blazing the trail for embedding integrity and ethics within organizational practices worldwide. Nominated by the Vault Platform team and community, these honorees are the movers and shakers of the ethics and integrity space; the trailblazers and trendsetters, the experimenters. These individuals embody Active Integrity, leading with their values and vision to make work a better place for everyone.
Adam Balfour, Vice President and General Counsel, Bridgestone Americas

Adam is on a mission to help make ethics and compliance more relatable and relevant. He designs ethics and compliance programs that employees can actually relate to, engage with, and find useful. You'll find Adam active on LinkedIn speaking the truth about speaking up at work.

Follow Adam for: Sunday Compliance Tips

Alison Taylor, Executive Director, Ethical Systems

Alison was the most referenced nominee inspiring our other Innovators in the field. Alison is a torchbearer. She's found and cultivated the intersection of corporate integrity, risk, and responsibility. Through research collaborations with systems-focused leaders, her work moves all of corporate ethics and compliance forward, leading the next generation of ethical businesses towards effective ethical cultures.

Follow Alison for: Thought leadership on good ethics driving good business

Anna Romberg, Co-Founder, Nordic Business Ethics Network

Anna heads the Legal, Compliance and Governance function at Getinge. She is passionate about business ethics, good governance and compliance. Anna is known for her pragmatic and results-oriented approach and for "making things happen in complex organizations". Through her work in building the Nordic Business Ethics Network, Anna advances business ethics and supports professionals everywhere in building more responsible organizations.

Follow Anna for: Industry best practices and help navigating the grey area of business ethics

Billy Hughes, AVP Anti-Corruption and Third-Party Risk, Victoria's Secret

Billy is a pivotal voice in creating psychological safety in risk programs. A consultant turned risk leader, Billy is passionate about ESG, ethics, and risk assessment and making these topics human-centered and approachable. You'll find him actively challenging the status quo on traditional thinking about speaking up at work.

Follow Billy for: Speak Up myth busting

Fraser Simpson, Associate General Counsel, Ethics, Governance, and Compliance, Wellcome Trust

Fraser's work on ethics initiatives is a driving force for change. Fraser's coalition building across Wellcome Trust has brought a new approach to Speak Up, moving away from the hotline and adopting digital channels of reporting and proactive insights for the business. His ethics-focused initiatives created a new language and dialogue around integrity and accountability in the workplace that raised the bar of ethics for Foundations and Nonprofits.

Follow Fraser for: Reimagining a culture of ethics and integrity in Foundations and Nonprofits

Gustavo Lucena, VP Governance, Risk, Compliance, OLX Brasil

Gustavo leads the Risk, Compliance and Governance function at OLX where he serves on the Compliance, Audit, and ESG committees. Driven by a personal manifesto to lead with positive psychology and happiness, Gustavo shapes the culture of OLX through anti-corruption partnerships and renewed investments in diversity, equity, and inclusion. He's focused on leveling up OLX's Speak Up program in 2023.

Follow Gustavo for: Reinventing risk and the future of the CCO

Hemma Ramrattan Lomax, VP Associate General Counsel, Compliance, Zendesk

Hemma is passionate about leading with the art of ethical decision-making, promoting ethical leadership and a culture of active bystandership. She brings a creative edge to risk mitigation within the compliance function. Last year, she brought this to life through the launch of a Kind Business Ambassador program, leveraging the strengths of the team and increasing the ways to be seen, heard, and valued.

Follow Hemma for: Coaching for compliance

Jennifer Lane, Lead Ethics Counsel, Airbnb

Jennifer is a former DOJ federal prosecutor who now focuses on evolving the legal and compliance functions at Airbnb. Alongside the Airbnb team, Jennifer has built a compliance program that goes beyond legal requirements; from prevention, to detection, to transparent and direct responses to reports of misconduct. Jennifer is motivated by the continuous challenge to continue to innovate with data-driven systems and standards that incentivize accountability.

Follow Jennifer for: Leading investigations with empathy

Kevin Withane, Group Ethics and Compliance Director, TI Fluid Systems

Kevin is a purpose-led senior lawyer and ethics and compliance executive with a passion for building positive work cultures with strong climates of integrity. Kevin led the change for a modern-day approach to Speak Up and adoption of Vault Platform, setting the tone for the rest of the automotive sector. Kevin applies his world travels and deep insights into the shift towards human leadership and the demand for businesses to align their purpose with making the world a better place for everyone.

Follow Kevin for: "Intrapraneurship" in Diversity & Integrity

Ling-Ling Nie, Deputy General Counsel, Chief Compliance & ESG Officer, Head of Government Affairs, Aura

As Chief Compliance and ESG Officer at Aura, Ling-Ling rebranded the E&C function 'the Integrity Office'. With a background in both the public and private sectors, Ling-Ling's career spans law and technology which gives her a full view of all legal, compliance, and ethics matters across strategy, operations, mitigation, and identification. Ling-Ling applies her practical expertise and authentic leadership style to advance human-led policies with a foundation of ESG and DEI in all areas of Aura, including through the launch of Vault Platform.

Follow Ling-Ling for: Learning to balance high-growth culture and compliance culture

Lloydette Bai-Marrow, Board Chair, Investigations Expert, Spotlight on Corruption

Lloydette Bai-Marrow is an anti-corruption expert and economic crime lawyer. She is the Founding Partner of Parametric Global Consulting, a consultancy that conducts independent corporate investigations, undertakes risk reviews, and delivers tailored training. Lloydette was amongst the legal group who drafted the Office of Whistleblower Bill that is currently in the House of Lords. A former Principal Investigative Lawyer, Lloydette's work has spanned the UK Government's Serious Fraud Office and brought her to serve as the Chair of the Board of Spotlight on Corruption, an anti-corruption charity, which tracks how the UK implements its anti-corruption laws.

Follow Lloydette for: A refreshing view of excellence in internal investigations

Majuran Santhakumar, Director Risk and Compliance, Trustpilot

Majuran understands that ethics and compliance takes a village and is known for engaging leaders across Trustpilot to make meaningful progress for his people. Applying his background in risk and operations, Majuran has evolved the Speak Up program and ethics training and embedded an understanding that a healthy Speak Up culture is a healthy company culture.

Follow Majuran for: Ideas to extend trust and integrity principles beyond the business

Rob Chesnut, Author of the Bestseller 'Intentional Integrity: How Smart Companies Can Lead An Ethical Revolution'

Rob is a former General Counsel and Chief Ethics Officer at Airbnb and the author of the bestseller 'Intentional Integrity: How Smart Companies Can Lead An Ethical Revolution'. At Airbnb, Rob adopted new channels to encourage safety in Speak Up alongside the hotline and rolled out the new standard for Ethics Ambassadors. Rob's initiatives drive ethics throughout the corporate culture and he regularly shares his views as an advisor to numerous tech companies, through LinkedIn, and as a contributor for Bloomberg Law.

Follow Rob for: The latest examples and applications of integrity across the business world
Follow our 2023 Integrity Innovators to keep up with the latest trends and get involved in shaping the ethics and Active Integrity landscape.
Vault Platform can help you kick-start your approach to a modern compliance program and take your business from reactive to active. To find out more about Vault Platform's Active Integrity platform, get in touch today