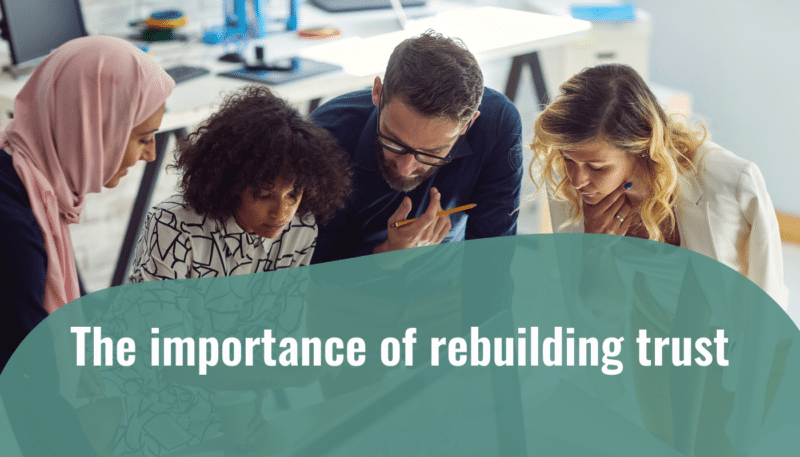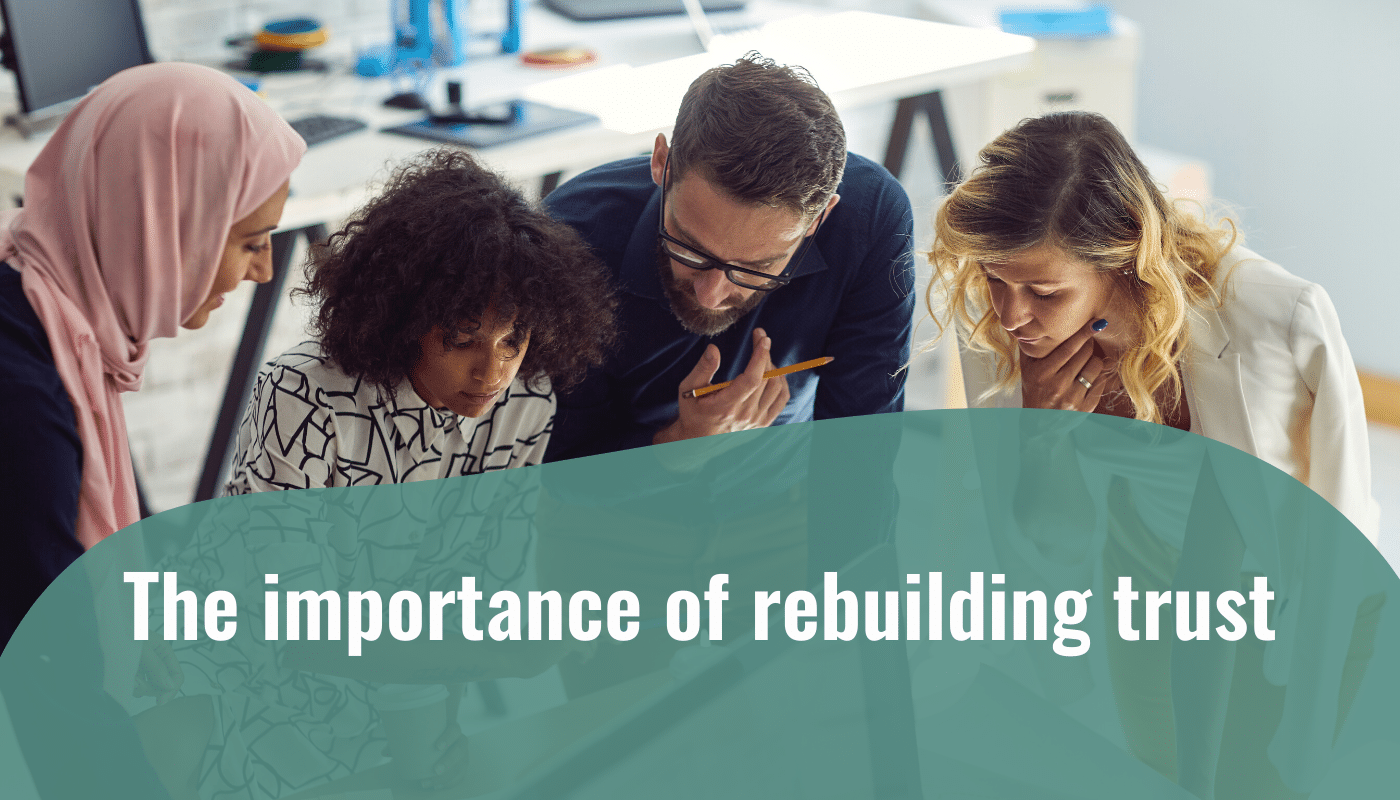 Both employers and employees understand and acknowledge that there is a huge problem in today's workplaces. Many workers are reluctant to Speak Up about misconduct for fear of not being taken seriously and the great resignation has prompted many of them to leave workplaces in search of something better. Employers, meanwhile, are concerned about reputational damage and the substantial costs that come from corporate scandals making headlines. Of course, many of these could have been avoided if the right internal culture would have been in place. The missing element is trust.
Our 'Trust Gap' survey revealed that nearly a third of workers believe that workplace misconduct is or would be ignored by their employer. The figures suggest a huge number of employees simply don't feel safe in the workplace or trust their employer to do the right thing – an indictment of organizational culture.
Why Trust is Important in the Workplace
Establishing trust between employer and employee is crucial for any organization to function at its best. If not, the organization will face greater employee turnover, higher costs, and more risks as a result.
People are quitting their jobs at a higher than usual rate, choosing environments where they can feel safe, valued, and more empowered to make choices. Employers that are failing to prioritize trust and transparency are struggling to retain their talent, leading to greater costs. We found that ​​office-based employers in both the UK and US are likely to have spent over $20.2 billion in re-hiring costs over a 12-month period.
Productivity is also affected by the Trust Gap. Employees with low morale and a lack of trust in their employer may experience increased stress and a lack of motivation, which greatly impacts their productivity and that of the wider business.
When you trust your employees, you empower them to succeed. It means employees enjoy a culture of honesty and a sense of belonging. This makes them feel more secure in their jobs, which can help to reduce turnover and the costs that come with it. When there is a net of psychological and physical safety in place, employees will also feel more comfortable raising concerns about workplace misconduct. They'll be confident that the company will pay attention to their concerns and are assured of protection from retaliation. This in turn protects the organization from the risks and high costs of misconduct.
The Building Blocks of Trust
So how can organizations demonstrate that they trust their employees? The key considerations here are autonomy and empowerment. Here are five ways organizations can establish a greater sense of autonomy and empowerment in the workplace. 
1. Listen to and Act on Feedback
Leaders, E&C professionals, and People and HR teams should be encouraging employees to come forward and Speak Up as well as demonstrating that the business is listening through both its actions and by developing policies based on feedback. A good place to start would be to introduce methods of measuring employee satisfaction and gathering feedback, such as pulse surveys. With enough data on the areas of concern, your organization can prove to employees that it values and acts upon their feedback, strengthening areas before they become serious problems.
2. Coaching and Training
Leaders and managers play a critical role in building trust and bridging the gap between the employer and its employees. Training programs and coaching opportunities are a great way to boost your leadership and management teams and ensure they have the right skills and knowledge to support and nurture employees.
3. Communicate Results
Be sure to communicate the actions and results of your employee surveys and any feedback gathered promptly and continue to work with employees to determine what further actions could improve their experience in the workplace. This open, transparent approach shows that you trust employees intimately, and they'll repay you in kind.
4. Provide Psychological and Physical Safety 
Employees also need easy access to, knowledge of, and confidence in the digital reporting tools and escalation path when it comes to reporting incidents of misconduct. Good awareness of their rights and obligations under company policies, including confidentiality and non-retaliation, and an understanding of the company's investigation protocol all contribute to psychological and physical safety. 
Vault Platform is the misconduct reporting and resolution platform designed for the modern workplace and the psychological safety of reporters, replacing outdated hotlines with mobile-first, digital native reporting and case management tools.
5. Set a High Bar
Many of the world's most ethical companies historically outperform their peers and competitors financially. By aiming for the 'gold standard' of employee engagement and rebuilding trust, your organization can actually get an edge over competitors and strengthen its reputation internally and externally.
Discover more about the importance of rebuilding trust with employees in our game-changing Trust gap survey.